Upholstery Cleaning
Upholstery cleaning is a highly specialized skill. A technician needs to be able to identify the complex fibers in your upholstered pieces to then determine the most effective cleaning method for your piece. Due to the complex nature of fabrics, upholstery cleaning methods are not a "one size fits all" scenario. If the wrong cleaning process is chosen for your furniture, this can result in great damage to your precious investment in comfort and decor.
The experienced technicians at Service First Carpet Cleaning and Restoration are professionally trained. Our ongoing training and our 15+ years of experience with upholstery cleaning makes us one of the most qualified companies in the Cheyenne Area.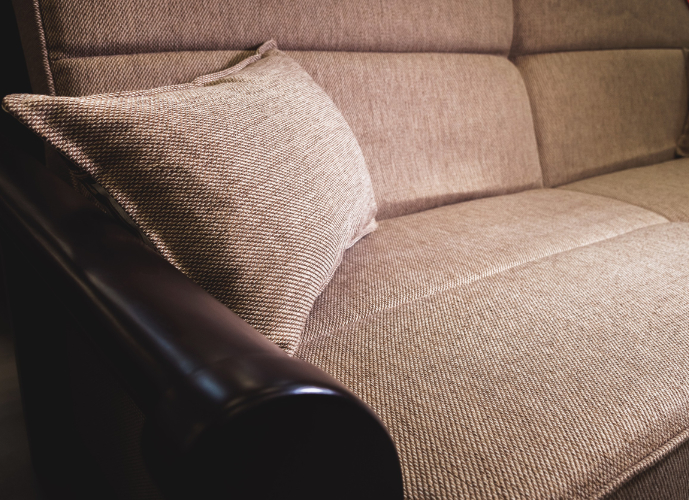 Commercial Carpet and Upholstery Cleaning
When clients visit your office how clean and maintained your carpet and upholstery appear makes an immediate impression about your business. People will subconciously make judgments about the quality of your services based on the cleanliness of your establishment. Service First Carpet Cleaning and Restoration is prepared to help you maintain a professional appearance with carpet and upholstery cleaning services.
Your office, storefront, or facility can see a significant amount of traffic throughout the year making regular maintenance of your flooring and upholstery essential. We can schedule quarterly, biannual, and even monthly cleanings as needed.
Professional cleaning means your carpet and upholstery are cared for by nationally trained technicians who possess industry knowledge of fabrics and the optimal cleansers and methods for their care. This will preserve your investment and lengthen the time between replacement of your carpets, rugs, and furnishings.
We Work Around Your Schedule
You want your carpets clean, but you can't shut down your business to do it? Service First Carpet Cleaning and Restoration works with your schedule to provide the maintenance you need without disruption to your workday.