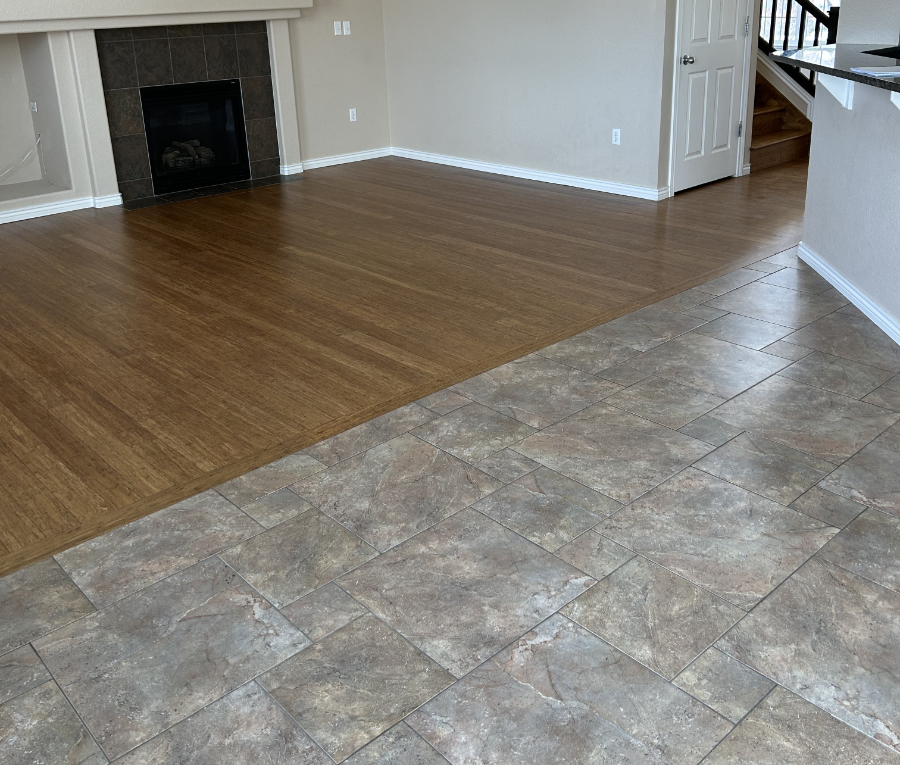 Tile and grout cleaning is not easy for homeowners as it takes a lot of work and specialized cleaning processes. Service First Carpet Cleaning and Restoration can take the hassle out of keeping those surfaces clean. Our 8-step industry leading process will make your floors look new again.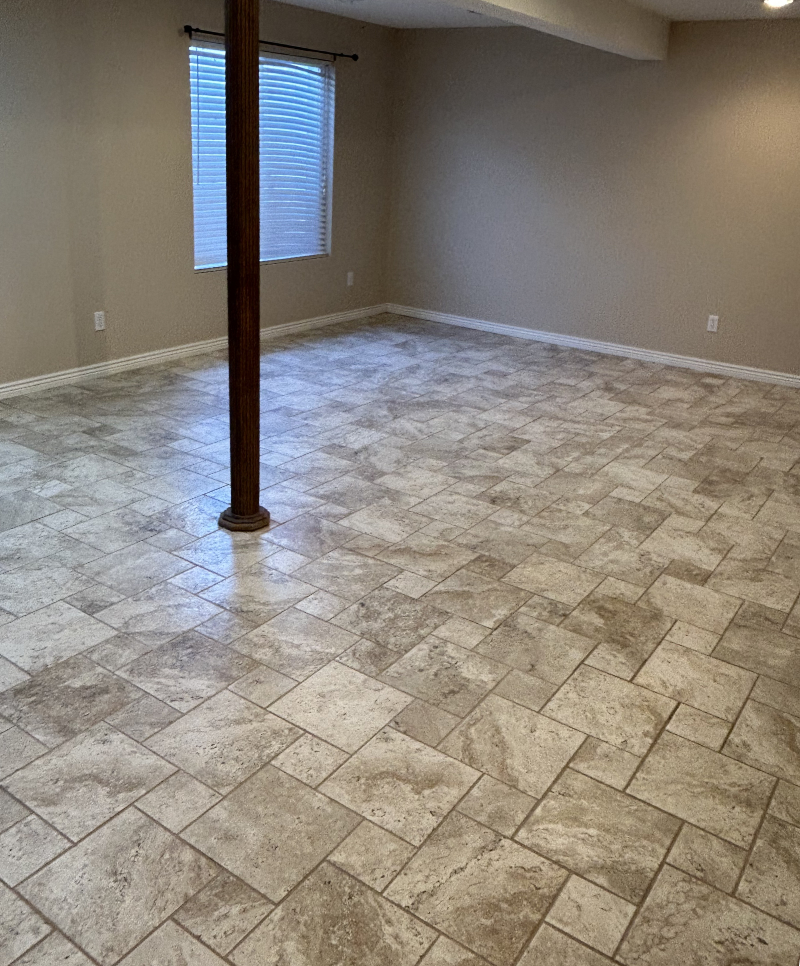 Pre-Inspection
Upon arrival, our uniformed technician will do a walk-through inspection of your tiled areas and inform you of the best course to clean and refurbish.
Area Preparation
We prepare the areas surrounding the tile and make a point not to disturb any carpeted areas or hardwood floors. We move any furniture in the area, excluding appliances and heavy objects such as bookcases or dressers.
Dry Soil Removal
Our technicians extensively sweep the entire area to maximize the results.
Soil Suspension
We use the safest and highest quality products in the industry to break ground-in dirt. The cleaning agent is then sprayed over the entire surface of your tile. This cleaning agent the most scientifically advanced tile cleaner on the market.
Cleaning
Difficult and hard-to-get-to areas are brushed by hand. For heavy use areas, a mechanical rotating brush is employed. The entire floor is then cleaned using a state-of-the-art self-contained pressure cleaning tool. Our powerful truck-mounted machine generates a heated pressure of 800+ P.S.I and a water temperature around 230 degrees. The floor tool is suctioned to the floor and used to confine the water pressure within the 16-inch head of the tool, so there is no need to worry about water splashing and making a mess.
Rinsing
A rinse solution is pumped through the machine during cleaning, sanitizing, and balancing the pH of your floor to a neutral balance.
Sealing and Finishing
The type of sealer and application varies based on the type of surface application. One of the sealers we use is an impregnator that fills the cavities of the grout to resist soil penetration. (If grout needs colorizing, this is done before the sealing process). Yes, we can re-color your grout! We have up to fifteen different color selections.
Post-Inspection
Technicians finish with a final walkthrough and show you the results and answer any questions you may have.