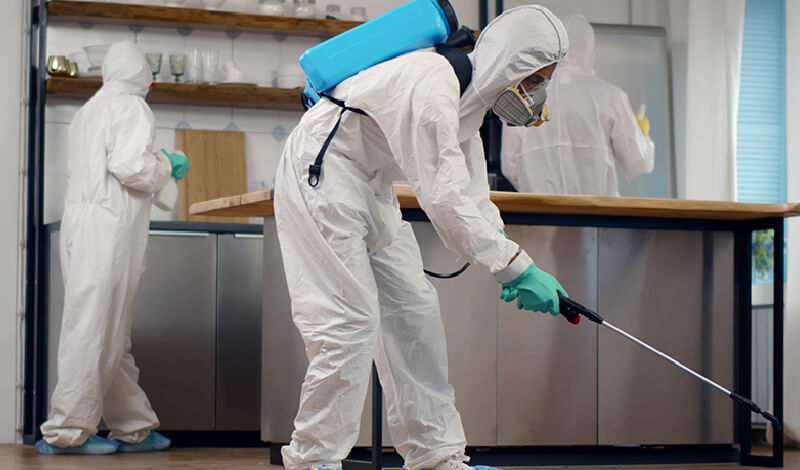 Our nationally trained technicians are trained in a variety of safety protocols, including bloodborne pathogen control, respiratory protection, as well as hazard assessment and are experts at effectively returning property to a pre-damage state.
Service First Carpet Cleaning and Restoration provides professional biohazard, crime scene clean up services and corona virus (COVID-19) fogging services to families, employers, and communities in SE WY. We help people within our community deal with the after math of crime and trauma within their homes and workplace.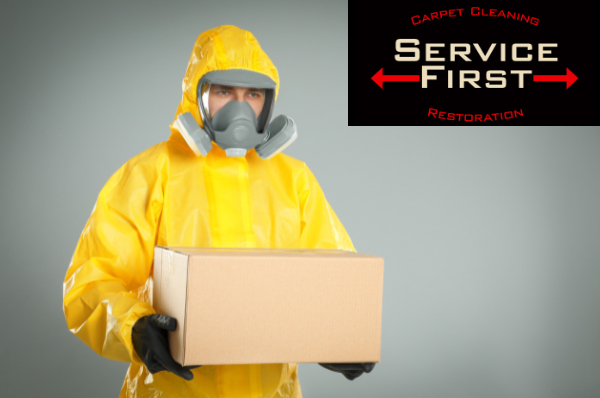 For families who have experienced a loss, the benefits of professional crime and death cleanup go far beyond just the cleaning and disinfection of the home or property. For those families, we understand that their greatest concern is for their loved ones, not the condition of the property. Our experienced technicians lift the physical and mental burden of clean up off families so they can focus on what is important to them. Our technicians will discreetly clean up after cases of suicide, homicide, unattended death, and accidents. During these difficult situations, Service First Carpet Cleaning and Restoration provides compassionate care with a personal touch. From lending a listening ear to helping with insurance claim submissions, we will be there to provide our support.
Professional forensic cleaning is a benefit to property managers as well. For property managers, their business is their property, so we work hard to ensure the investment is properly remediated and disinfected according to industry standards. We can help property manages with rapid response cleanup after cases of unattended death, homicide, suicide, accidents, bodily fluid spills, hoarding cases and tear gas release. Professional death cleaning can even help mitigate some of the financial burdens associates with stigmatized properties. We offer a certificate of treatment that can be presented to tenants or buyers certifying that the living space has been safely disinfected.
Service First Carpet Cleaning and Restoration Has assisted Wyoming State Agencies, medical facilities, local non-profits, airports, military units, and individuals during the Covid crisis allowing essential personnel and facilities to quickly get back to serving the public.
Why Service First Carpet Cleaning and Restoration for Forensic Cleaning?
When biohazards, blood and bodily fluids are involved, you need a dependable expert to ensure proper disinfection and protection from potential spread of harmful pathogens. If improperly treated, blood and bodily fluids can promote the growth of bacterial colonies which can pose health and safety risks and cause additional damage to the home. Cleaning companies that offer biohazard remediation as an add-on to other services may lack the knowledge and experience necessary to properly disinfect the property. Service First Carpet Cleaning and Restoration adheres to the highest standards in cleaning disinfection and safety compliance to ensure that our customers and employees are fully protected.